Improve your lower body strength and balance at these morning classes. Enjoy the outdoor openness and make new friends in this team sport, whether you have to work or not, one of these courses will fit your schedule. Just $20 for each lesson of 1.5hrs.

To join, Download application form or Apply Online

參加早晨曲棍球訓練班,享受球場舒坦的空間,透過這項隊制運動,鍛練下肢肌肉和平衡。無論你需要上班或已退休,可選擇適合你的時間表的班別。每堂1.5小時只需$20。
The 62nd Festival of Sport - Hockey Knockout Competition Finals (Men's, Women's and 
Youth) were successfully held on 27Apr and 4 & 5 May 2019 at King's Park Hockey
Ground.
Congratulations to all the winning teams!
Youth:

 

The Guv Dillon Youth Cup
AKAL

Men's

 
The Guv Dillon Men's Cup
KNS A
The HKHA Cup
SSSC B
The HKHA Plate
NBC B
The HKHA Bowl
Elite D

Women's

 
The Guv Dillon Women's Cup
HKFC A
The HKHA Cup
HKFC C
The HKHA Plate
Elite A
The HKHA Bowl
Ewis A
The HKHA Saucer
HKFC H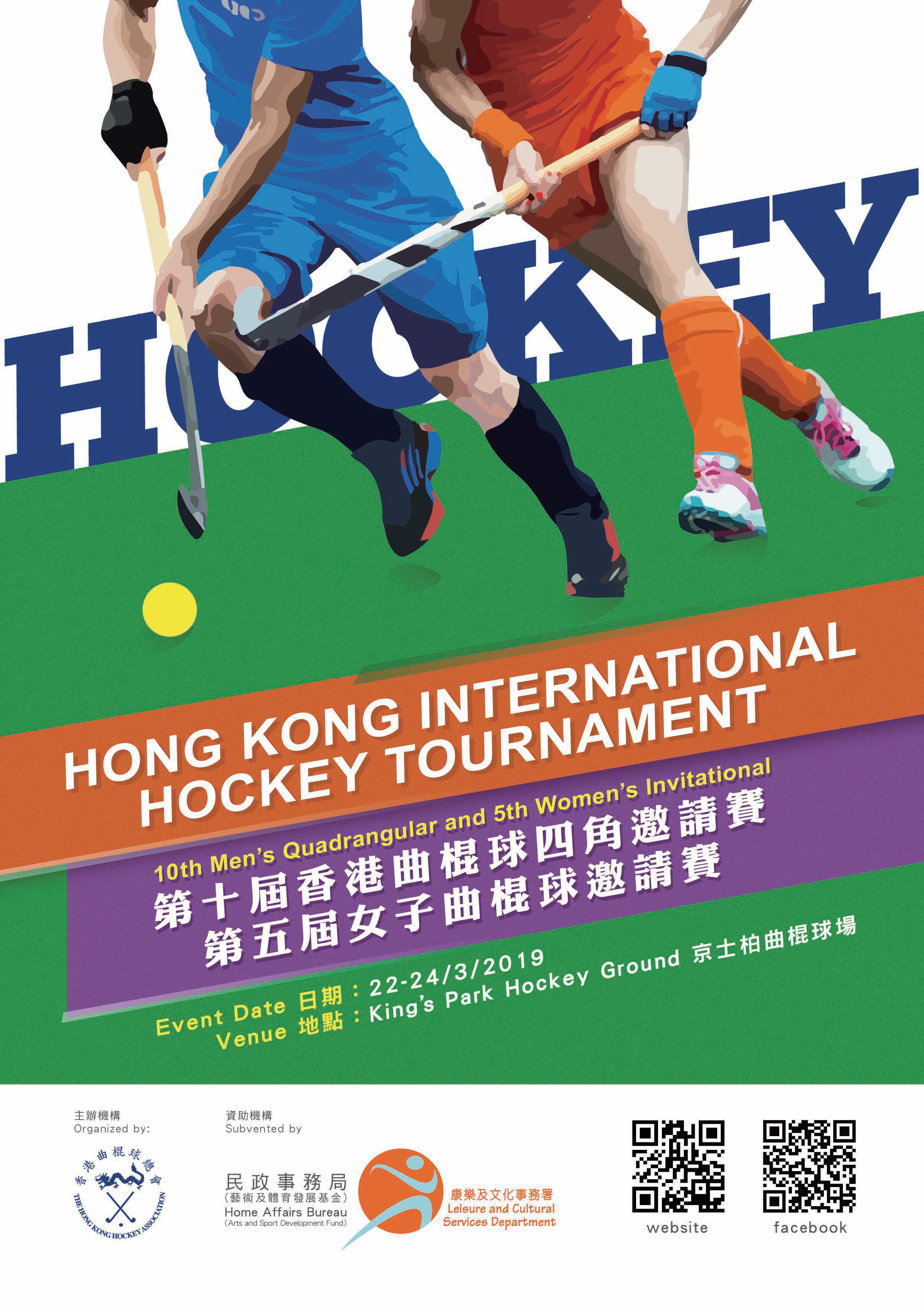 Mr. Sarinder Dillon, the President of the Hong Kong Hockey Association (HKHA) has been awarded the Sultan Azlan Shah Award by the AHF.

The award, handed out at the AHF Congress held from February 21st to 22nd in Gifu, Japan, is in recognition of not only his outstanding contributions to hockey but also his serving as an inspirational role model.

The HKHA is very pleased that our leader has received such a prestigious award.
Event Calendar


| S | M | T | W | T | F | S |
| --- | --- | --- | --- | --- | --- | --- |
| | | | 1 | 2 | 3 | 4 |
| 5 | 6 | 7 | 8 | 9 | 10 | 11 |
| 12 | 13 | 14 | 15 | 16 | 17 | 18 |
| 19 | 20 | 21 | 22 | 23 | 24 | 25 |
| 26 | 27 | 28 | 29 | 30 | 31 | |
Men's Premier Division Top 5
| | Team | Pld | Pts |
| --- | --- | --- | --- |
| 1 | KNS A | 16 | 48 |
| 2 | Khalsa A | 16 | 40 |
| 3 | HKFC A | 16 | 30 |
| 4 | SSSC A | 16 | 28 |
| 5 | HKFC B | 16 | 21 |
Women's Premier Division Top 5
| | Team | Pld | Pts |
| --- | --- | --- | --- |
| 1 | HKFC A | 14 | 42 |
| 2 | Valley A | 14 | 31 |
| 3 | HKFC B | 14 | 28 |
| 4 | HKCC A | 14 | 25 |
| 5 | Coyotez | 14 | 19 |