Organized by
The Hong Kong Hockey Association & Subvented by Leisure and Cultural Servises Department, Hockey Training Course for Adults 2016/2017 will start in September.
Beginner Course I - FULL
Beginner Course II - FULL
Intermediate Course I - Available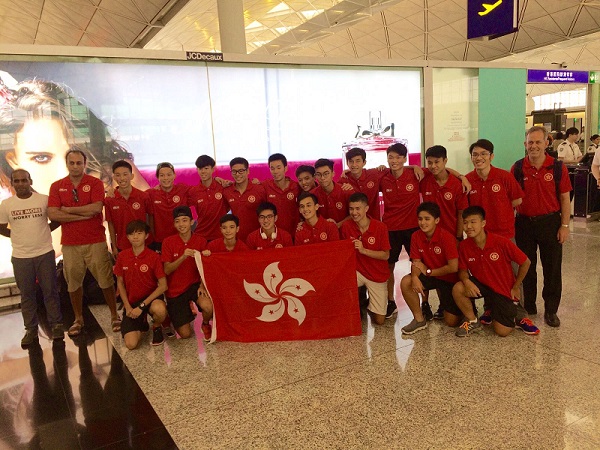 The Hong Kong U18 Boys are heading off to Dhaka, Bangladesh for the 4th Boys U18 Asia Cup to be held from 24 - 30 September. Hong Kong is in Pool B with Pakistan, China and Chinese Taipei while India, Oman and Bangladesh are in the other Pool.
The 18 Hong Kong players are Justin Lau, Chuen Kwun Wa, James Sheperdson, Henry Shing, Lau Tek Kio, Chan Ho Yin, Ho Sui Lung, Windfall Monthong, Chan Tsz Ming, Michael Sheperdson, David Evans, Matthew Ma, Damien Tarala, Shiu Lok Hin, Cameron McNeil, Louie Wu and Leung Long Tin. We wish them all the best!
The Hong Kong Hockey Association is seeking for a suitably qualified and experienced candidate for the post of Sports Administrative Assistant (Part-Time). The A.A. main duties please click here for more details.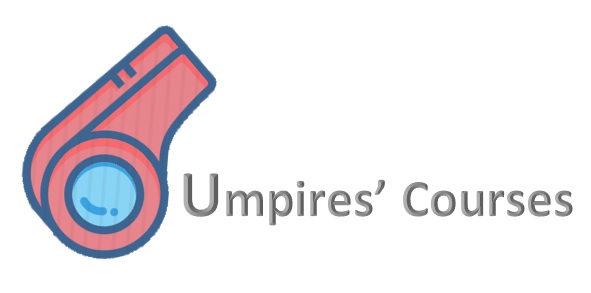 The Mini & Junior Hockey Promotion Scheme 2016/2017 is now available for open enrolment.
REGISTER FOR CLASS 5B !!
Class 5A CANCELLED
The Hong Kong Hockey Association will be joining Sports Expo 2016. This is our 4th year participating in this event.
Please kindly refer to chart below for event details:
Date

11 August (Thu) - 14 August (Sun) 2016


Time

11 August 2016 (Thu): 1130-2030

12 August 2016 (Fri): 1130-2030

13 August 2016 (Sat): 1100-2000

14 August 2016 (Sun): 1000-1800

Venue

Booth no. T05

3/F, Rotunda Hall, Kowloon Bay International Trade & Exhibition Centre
Hockey Fun Games & Drills Demonstration awaits you.
COME AND HAVE FUN !

SEE YOU IN SPORTS EXPO !
Our women's national coach, Mr Arif Ali, was invited to be the commentator of Rio Olympics live boardcast at TVB J5 last night. There will be several live matches to be shown at different TVB channels in the coming few days.
Please find the schedule of Rio Olympics hockey matches at the following link: https://www.rio2016.com/en/hockey.
We are pleased to announce that the P & D Section and LCSD will jointly organize LCSD's Sports for All Day this coming weekend. This is an annual event of LCSD to promote sports to the public and it is open to all and free of charge. Just bring your stick and come along!
Information of the event is as below:
| | |
| --- | --- |
| Date | 7th August 2016 (Sun) |
| Time | 1400-1800 |
| Venue | Boundary Street Recreation Ground, Prince Edward |
You can also see details of the event in LCSD website http://www.lcsd.gov.hk/tc/sfad/2016/programme.html
Our women national squad is going to have two test matches against the Singapore national squad on the coming weekend! Singapore is one of the competitors we meet frequently. Last time two teams met was the World League round one in April and it was a very close contest!
The details of the test matches are as follows,
Date: July 29, 2016 (Fri) and July 30, 2016 (Sat)
Time: 20:00
Venue: King's Park Hockey Ground
Let's come to support our ladies!

Photo: World League round one in April 2016, provided by Singapore Hockey Federation

政府新聞處宣傳短片 Information Service Department Promotional Video
The HKHA's first "Beach Hockey Day" received fantastic response with over 100 persons taking part throughout the day at Tai Pak Beach, Discovery Bay. Local residents, public members as well as some seasoned players came for the fun and experience for the first time under a beautiful hot sunny day. It was the first public demonstration of this alternative version of the game in Hong Kong and had certainly attracted great interests. The Association is pleased that Discovery Bay residents are keen and would like to be our partner to continue beach hockey on their beach. More photos of the event can be seen in the photo gallery.
對象: 歡迎16歲或以上人士參加
Age Group: 16 years old or above
班別
Class

日期
Date

星期
Day

時間
Time

地點
Venue

費用
Fee

名額
Quota

截止日期Deadline

I




23, 30 July 2016

06, 13, 20 August 2016

六
Sat

20:00 – 21:30

大埔廣福道

廣福球場

Kwong Fuk Road, Tai Po, N.T.

$300

20

額滿即止
First-Come
First-Served
報名辦法: 請填妥報名表格(報名表可自行複印) ,連同報名費(請以支票付款,擡頭請寫 "The Hong Kong Hockey Association",支票背後須寫上參加者姓名及班別,請勿郵寄現金); 寄回:九龍衛理道二至六號,京士柏曲棍球場,行政大樓一樓,香港曲棍球總會 (鍾先生) 收。或電郵至 arthurchung@hockey.org.hk
Enrolment: Please complete the application form and send it with a cheque (payable to "The Hong Kong Hockey Association), with your name and class on the back; to: The Hong Kong Hockey Association (Attention: Mr. Arthur Chung), 1/F, Administration Block, King's Park Hockey Ground, 6 Wylie Road, Kowloon. Or email to arthurchung@hockey.org.hk.
如有任何查詢,歡迎致電2782-4932到香港曲棍球總會。
For any enquiry please contact The Hong Kong Hockey Association at 2782 4932.
Congratulations to William Leung Wai Luen (Development Level), Khalid Hussain (Junior Performance Level), Arif Ali (Senior Performance Level) and Owen David Hughes (Development Level) for winning the 2015-16 Thanks Coach Award.
Please note that Umpire Section have a facebook page and you can get the latest news and notices regading the US.
Men's Premier Division Top 5
| | Team | Pld | Pts |
| --- | --- | --- | --- |
| 1 | SSSC A | 3 | 9 |
| 2 | HKFC A | 3 | 9 |
| 3 | Khalsa A | 2 | 6 |
| 4 | KNS A | 3 | 6 |
| 5 | HKCC A | 3 | 3 |
Women's Premier Division Top 5
| | Team | Pld | Pts |
| --- | --- | --- | --- |
| 1 | HKFC B | 2 | 6 |
| 2 | HKFC A | 1 | 3 |
| 3 | Valley A | 2 | 3 |
| 4 | KCC A | 2 | 3 |
| 5 | HKCC A | 1 | 0 |